Who we are at Flow
Faith Bevan, MS, E-RYT 500. PYT,

Faith served as the

2016 Honored Hero

of the Leukemia & Lymphoma Society

of the Suncoast.

Join her in supporting the LLS

Light the Night

I owe my life to the Leukemia & Lymphoma Society, they supported the research of the drug that made the difference and they made the drugs available through financial support. I have been a vegetarian since the age of 26, I have eaten organically and/or locally grown preferentially for major part of my life. My healthy lifestyle didn't stop me from getting this life threatening disease. But I am living today and I won't stop sharing my story and helping to support LLS as they have supported me. Please join me and support Team Flow Yoga Faith http://pages.lightthenight.org/sun/Tampa17/FlowYogaFaith

Faith Bevan, MS, PYT, E-RYT 500, YACEP (Yoga Alliance continuing education provider), C-IAYT founder of Flow & Mind Body & Modern Medicine LLC, has been an exercise/fitness teacher since 1980 and was first certified by ACE in group fitness and AFPA in personal training and post rehabilation exercise in the 90's. She holds a BS in Sports Medicine and Medical Science, and a Masters in Medical Science. And is also a practicing Board Certified Physician Assistant with years of experience in emergency medicine, internal medicine, primary care, integrative medicine and mental health. Dedicated to caring for the mind, body, spirit components to health to help achieve maximum well-being. Faith is a member of and certified through the International Association of Yoga Therapists and a graduate of Professional Yoga Therapy Studies for Healthcare Professionals, Professional Yoga Therapy is a form of integrated, functional medicine delivered by experienced, licensed medical professionals)-Yoga as Integrative Medicine and has completed a 100 hr enhanced qualification program in Yoga for Warriors, MD Anderson Integrative Oncology/Yoga for Health, a member of the Medical Fitness Network and continues her education in yoga and psychology. She has spent time in India, the birthplace of yoga and with all her travels incorporates what she has learned in her journeys. She authors and presents workshops and Teacher Training Programs in Functional Anatomy of Yoga, West Meets East-The Inner Body, Learning/Teaching Styles, Special Considerations for the Yoga Student and Teache. She has been on the staff of Jivapatha School of Conscious Yoga in Spring Hill, FL since 2012. Has presented at EcoFest, Rasa Lila, Nature Coast Yoga Teachers, Live Simply Retreat and Mind, Body and Soul Festival. Faith's love of fitness and wellness is shared by her wonderful husband John and son Nick Tumminello, NSCA 2016 Personal Trainer of the Year, for them it is truly a family affair. www.nicktumminello.com Faith has had her own medical journey that reinforced her love of yoga and its healing/therapeutic benefits. From this journey she is writing her story, has contributed to the YogaFit for Cancer Care program and is currently writing her own program to help the local medical community understands the benefits of Yoga in medical care. She loves sharing the therapeutic benefits of yoga as well as the strength, and the focus helping us get through lifes challenges. Her approach is unpretentious, inclusive and straightforward to improve well-being through yoga. Faith is available for one on one yoga training. She teaches the prenatal yoga giving modifications to help every woman experience yoga throughout her life.


http://pages.lightthenight.org/sun/Tampa17/FlowYogaFaith
---
John has a sports background in competitive bicycling, motorcycle racing and running back when living in New Jersey, Pennsylvania and South Carolina. "After my first yoga class I was hooked- it made such good sense. Yoga is a great adjunct for so many different sports. Every sport benefits from better breathing, increased muscle adaptability, flexibility, focus and balance."

Although John's focus at Flow is the physical benefit of yoga, he embraces the personal growth and interconnectedness yoga brings. He also enjoys bringing laughter to the class. When not instructing, John works as an aerospace engineer. John completed his 200 hr teacher through YogaFit training, and is also a licensed Florida chiropractor. Learn from John about the joys of life, meditation in movement and finding your inner strength.


John Cavaliere, CYT
---
Angela Brunda, RYT 200

Angela has dedicated her life to the study of Yoga, practicing for about 19 years, and teaching for nearly 5 years. Her forte for practice is Vinyasa Flow and Power Yoga, but sheI thoroughly enjoys introducing Iyengar practice to students to help them gain body awareness through balance and Isometrics. She received her RYT 200 training at the Adiaya Yoga Sanctuary in downtown St. Pete, and currently teach at more than a dozen different locations throughout the Tampa Bay area, including Tropicana Field for the Tampa Bay Rays family. She also assists many students in the privacy of their home with wellness of the mind through meditation and cognitive restoration.




She holds a Bachelor Degree in Behavioral Science from the University of South Florida, and a certificate of Linguistics from New York University.




"I feel so lucky to be able to live a lifestyle in which I take such pride, and get such reward in helping others do the same. I respect and honor each individual student, and love working with so many different walks of life. MY passion lies in the practice of Yoga.'
---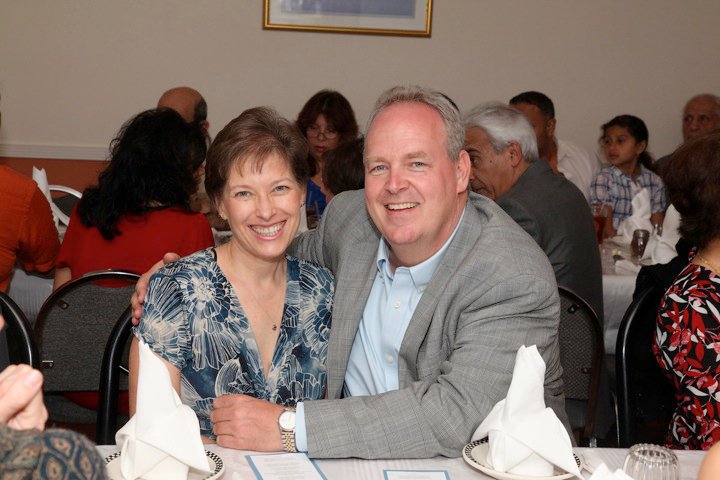 Dr. Jay Miller, Chiropractic Physician, Certified Chiropractic Neurologist and Applied Kinesiologist, RYT 500, in local practice for 22 years, completed his 200 & 500-hr yoga teacher training with the Lotus Pond in Tampa and is now a contributing teacher in Anatomy with their program. Sharon Miller, RYT 500, a registered nurse and office manager of their Chiropractic office has been pursuing the study of yoga principles and science for the past six years and with her husband and has completed her 200 & 500-hr yoga teacher training, to pursue good healthy practices for optimal health through yoga. They bring their years of knowledge and service together on the mat to help everyone achieve their best in mind, body and spirit. Dr. Miller teaches meditation at Flow the second and fourth Sunday of each month sharing readings from many spiritual sources.
Elaine Peebles, CYT

Elaine Peebles
Born in Boston, lived, worked and trained from NJ to San Francisco. Power yoga certified Adrienne Reed, has been inspired by movement all her life with Dance being the beginning of the journey. She was then drawn to the path of Pilates and Yoga. When she returned back east, this time Baltimore she was diagnosed with a brain tumor which was successfully removed. That experience enlightened her to the real benefits of mind body disciplines. Yoga is it magic? "My experience teaching it and practicing it has me answering this question with a big yes." Her classes are inspired by dance, joy of life and strength.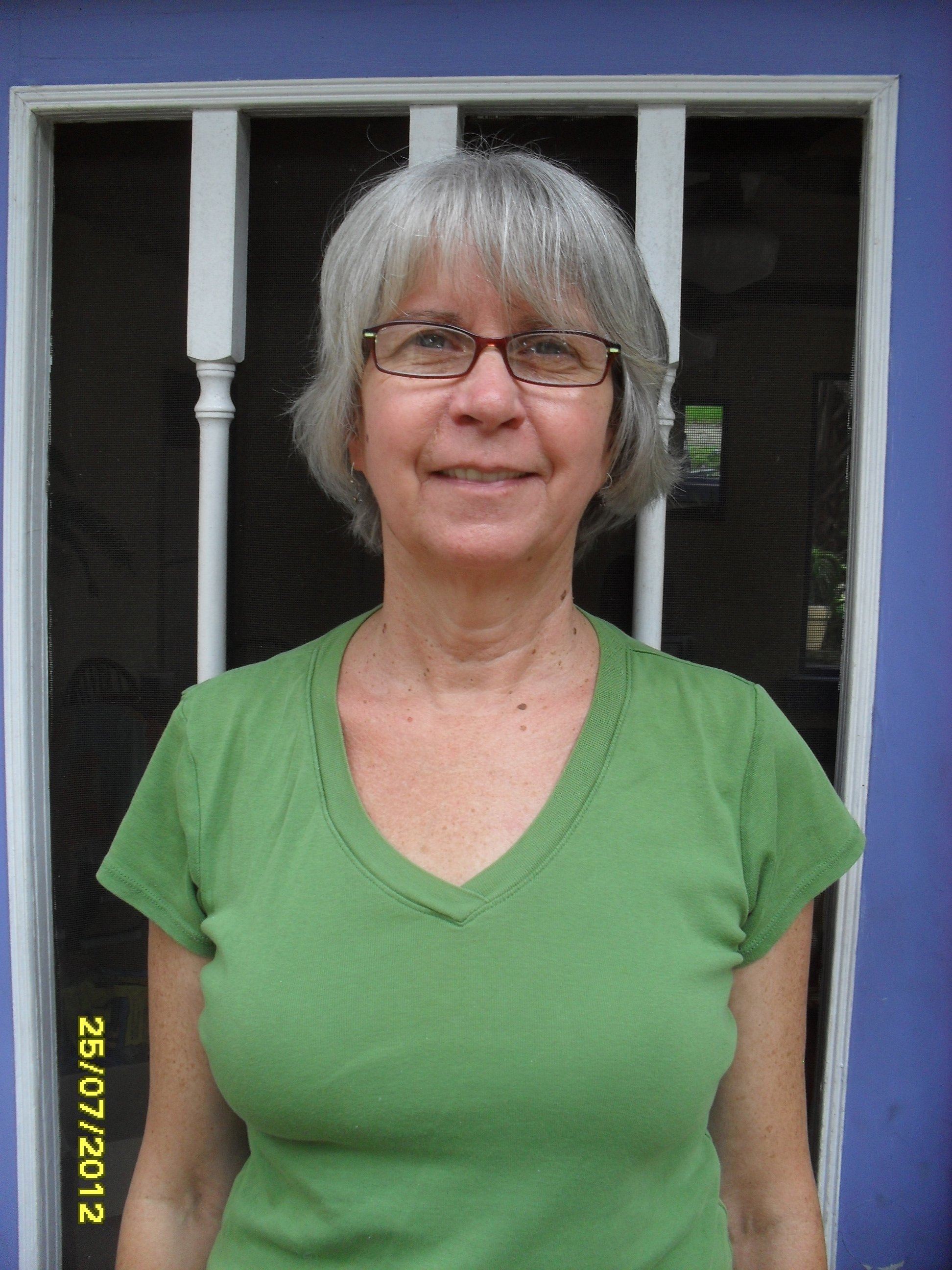 Jamie teaches the Wednesday evening Gentle Class. Because this is an evening class, the pace is slow with poses held for many minutes as well as some restorative poses, all of which promote relaxation and opening. I teach yoga philosophy very informally interwoven with the asanas. My style generally is Yin/gentle. I have a certification in Restorative Yoga and am CYT200 thru the JivaPatha School of Conscious Yoga. Jamie has recently retired from teaching art in the school system and is enjoying her retirement with travel and personal exploratio.
Jamie Wojciechowski
---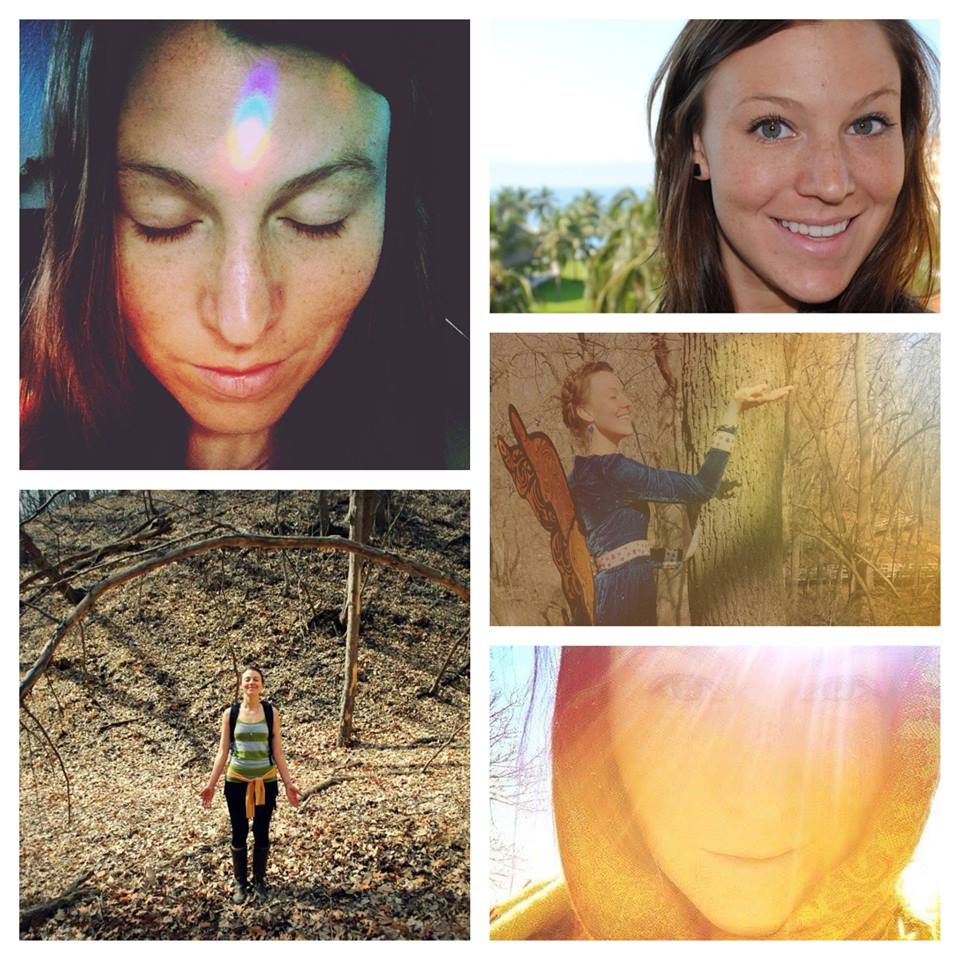 Brandi Pellerito
Brandi's main focus upon her arrival to the Sunshine State was to deepen her personal yoga practice and overall understanding of yoga and its many benefits. Brandi graduated from Jiva Patha School of Conscious Yoga in April of 2016 and is now a certified 200hr teacher with focus on Hatha Yoga. Yoga found Brandi just before she had made the decision to leave Arizona and step out into the unknown. "Yoga has helped so much along my journey, it's helped me find community, strength and acceptance for myself, for what is and what will be." The ever changing scenery, people and experiences that have welcomed Brandi along her travels have inspired her and can be found when taking her class. She incorporates the cyclical patterns of life, nature, the moon phases and seasons to help us better understand where we stand in our cosmic dance. Join Brandi on specially scheduled Friday evenings for Yoga Nidra. Brandi is presently pursuing her 500 hr teacher training thru Pose by Pose.

Jessica Miller
Jess's Yoga began when she left her home in NJ and traveled cross country in her RV. She first began her practice as a feel good exercise . Self taught by books and you tube videos she began her journey to somet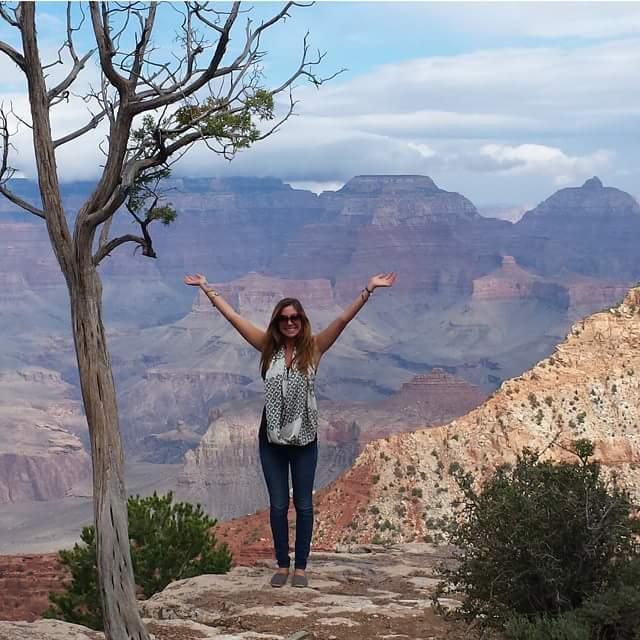 hing more than just a daily exercise. After finally coming back to FL and meeting the Yogis and the community created by Flow she began learning so much more about breathing, flowing and listening to your heart. She decided to complete her 200 YTT with JivaPatha School of Conscious Yoga so that she can spread the love peace and adventure that yoga has brought into her life with others as we BREATHE, FLOW and LET GO! Jess has embarked on her newest passion aerial yoga. Let Jess introduce you to Aerial Yoga, a free floating, opening practice for all levels and experience. One on One Training and small groups. Join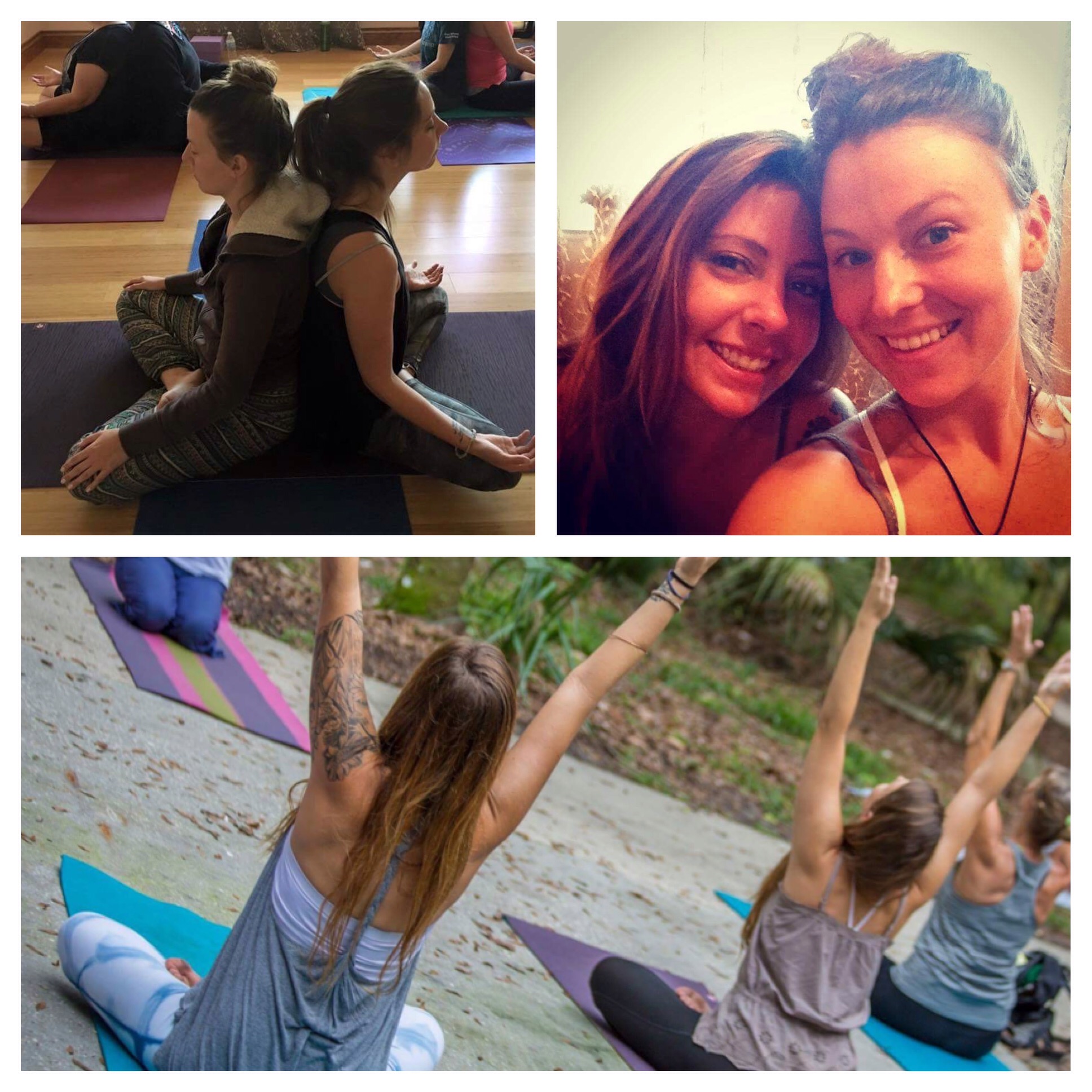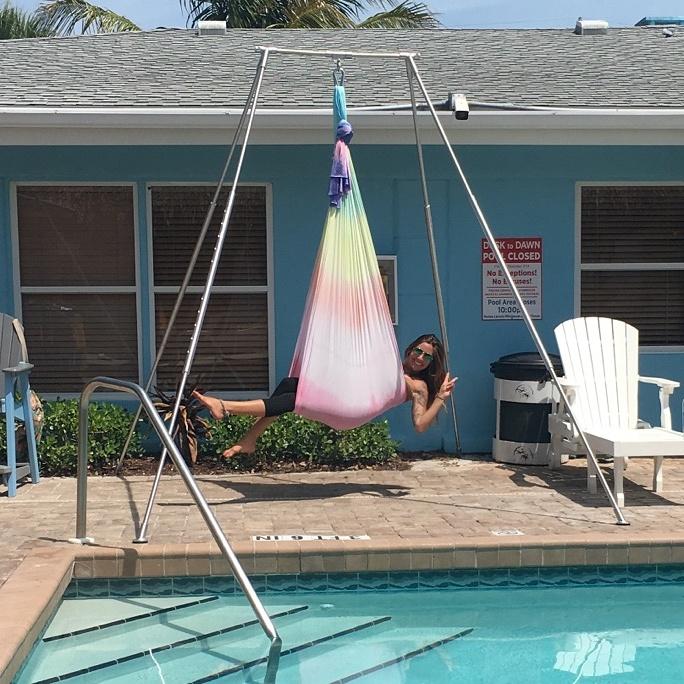 ---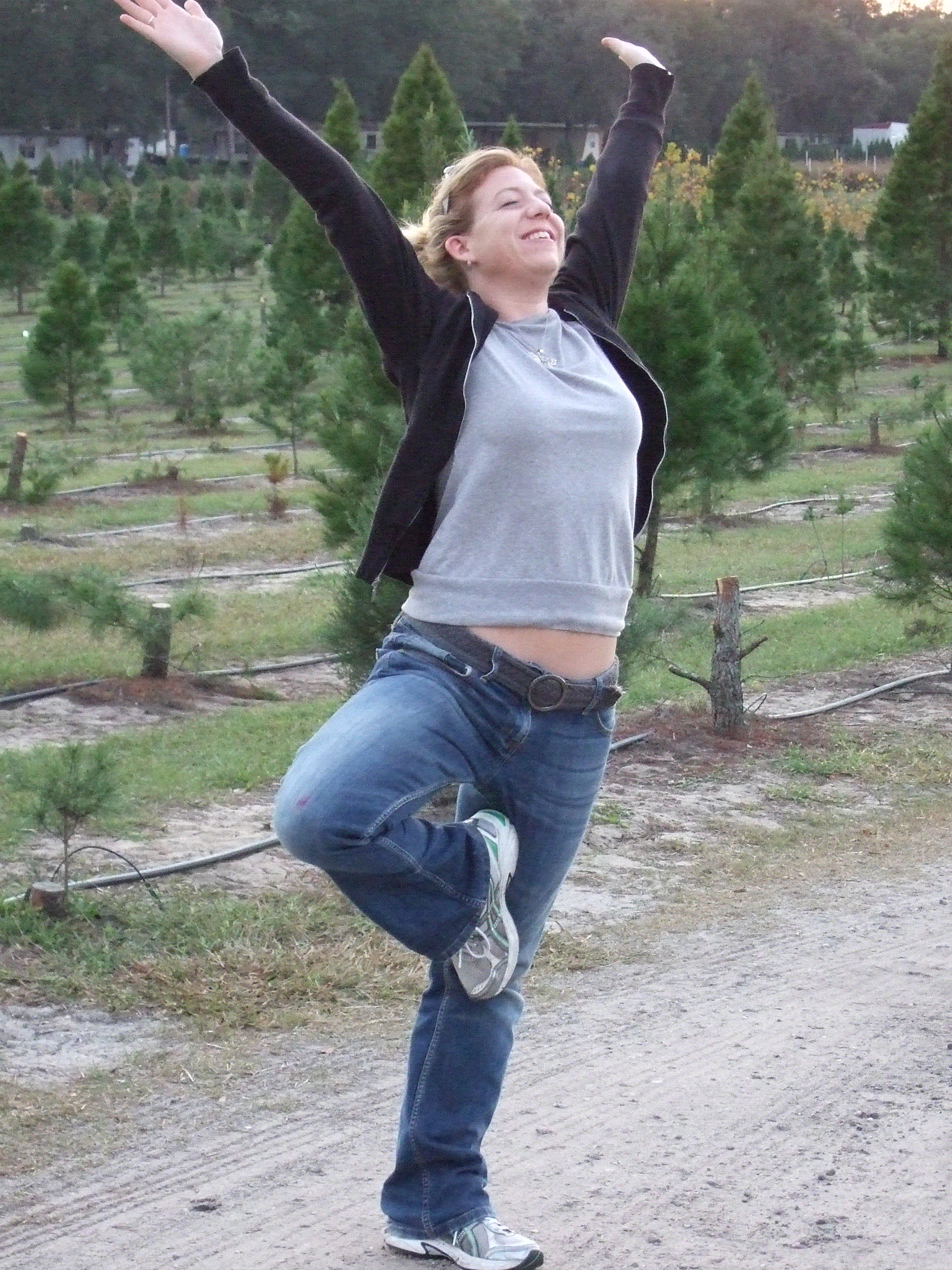 Sacha Fenimore is a 200 hr CYT and Kidding Around Yoga Trainer. She brings h
er joy and love to all she does. A school teacher having taught everything from elementary and presently high school, and adoring mother to Leksi. Her classes will make you smile and find your love of live. And join her in our special Glow Yoga classes, to move, groove and Glow.
_________________________________________________________________________________________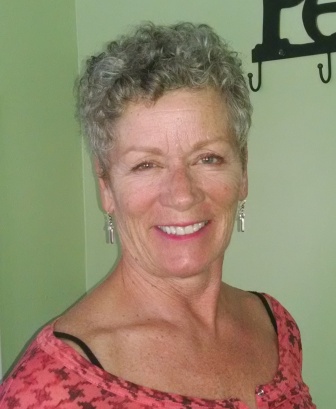 Eileen Henry is a part time Floridian trying very hard to be full time. She has been practicing yoga for 20 years. In 2006, at the age of 50 she decided to spread her wings with a 30 day intensive teacher training in Nosara, Costa Rica. From April till Oct. she returns to Skagway Alaska where she teaches at the local Rec. Center. She continues her yoga training and education with such notables as Angela Farmer and Donna Farhi.
____________________________________________________________________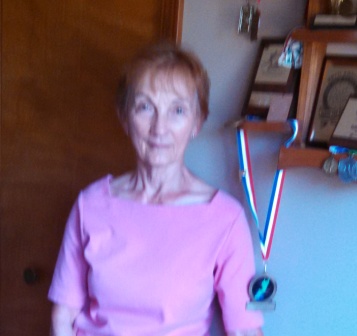 Tricia Gibbs, a former competitive race-walker, Personal Trainer and Yoga Fit teacher. She has taught at Macomb County Community College in Michigan and became the Pegasus Walkers post workout instructor. Tricia continues to instruct fitness classes which include strength training, Hatha Yoga, Chair Yoga and classes that blend yoga and weights. For the past fifteen winters she has been teaching at the Ja-Mar Travel Park in Port Richey, Florida and subbing for us at Flow as well as teaching some of our outreach Chair Yoga sessions. She continues to be an avid speed walker and continuing her education attending workshops.
---
---
---
---
---
KUNDALINI YOGA
Kundalini yoga is the experience of physical and meditative techniques to awaken the consciousness, a way to greet (and be) your Higher Self. It is not a religion, but a spiritual practice.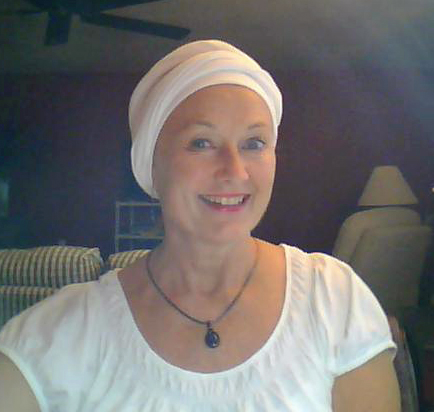 Rae Clauser began her love of yoga after taking a "Yoga and Walking" workshop at the Omega Institute in 2003. After returning from the weekend determined to start a regular yoga practice, she found a local studio near her home in New Jersey where the first class she took happened to be a Kundalini Yoga class. She loved the energy she felt during and after that class and was hooked.
"When i first started practicing yoga, my goal was more geared to only the physical and flexibility aspects of it. But as I continued with Kundalini yoga, I started to experience the healing power that comes when integrating the mind and spirit into the physical practice. This has helped me come to a place of inner strength and continues to be a part of my spiritual journey"
Rae completed her 200 hr. Kundalini Teacher Training at Yoga Village and is a member of the International Kundalini Yoga Teachers Association. Join Rae for our specially scheduled Friday Nite Gong Immersions.

---
---
Pilates

Elaine Peebles is a former dancer from Boston. Before moving to Florida she has moved and lived across the country studying dance, fitness and made her true love connection with Pilates. She is a Certified Instructor in Pilates and Yoga who enjoys incorporating blending the modalities so that special attention can be paid to proper alignment and any necessary modifications. Elaine feels that it is most important to have fun and she welcomes all ages, genders and fitness levels to her training. She is available for one on one or small group training by appointment for Pilates and Yoga.




Check us out on Facebook

Elaine Peebles
Pilates / Personal Training